Latest Features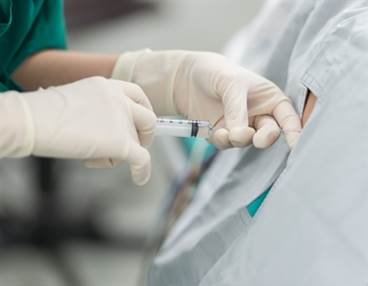 To learn more about the role of pain specialists in managing chronic pain associated with rheumatic diseases, Rheumatology Advisor spoke with Steven Cohen, MD, director of the division of pain medicine and professor of anesthesiology and critical care medicine at the Johns Hopkins University School of Medicine.

In addition to traditional cardiovascular risk factors, increased PsA disease activity also appears to increase cardiovascular risk.

Increasing evidence indicates that gold is taken into intracellular organelles and stored in lysosomes where it inhibits the processing of antigenic agents and blocks the reactive processes that produce and release inflammatory cytokines.

The European League Against Rheumatism (EULAR) has published its updated recommendations for the management of gout, reflecting updated data included in a meta-analysis by a task force.

Rheumatology Advisor speaks with Allan Gibofsky, MD, a professor of medicine and public health at Weill Cornell Medical College and an attending rheumatologist at Hospital for Special Surgery in New York, about the recent panel recommendation for FDA approval of biosimilar versions of adalimumab and etanercept.

A personalized genetics risk assessment and patient education may encourage modification of risk factors to improve outcomes among individuals with a genetic predisposition to rheumatoid arthritis.
Sign Up for Free e-newsletters
Check out what's trending