Latest Features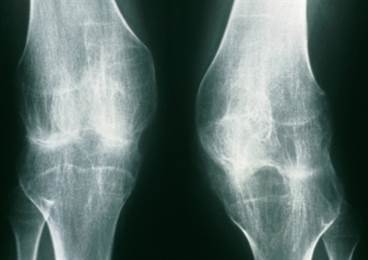 The process of transition from pediatric to adult rheumatology care represents a vulnerable period. The patient, physicians, and the patient's family must collaborate in advance planning and preparation to ensure a smooth transfer of care.

Jack Boyd, MD, clinical assistant professor of cardiothoracic surgery at Stanford University School of Medicine, discusses the diagnosis and surgical management of rheumatic heart disease.

Sports medicine experts, emergency medicine physicians, and orthopedic surgeons are reporting that their experiences with cervical spine instability related to rheumatoid arthritis are evolving.

The 2016 American College of Rheumatology/Association of Rheumatology Health Professionals Annual Meeting kicks off on Friday, November 11.

Autoimmune uveitis is usually a diagnosis of exclusion. Part of the challenge of effective management of noninfectious uveitis is that it is not really a single disease, but a constellation of several diseases.

Obesity may affect risk of developing osteoarthritis and rheumatoid arthritis, and it has been linked with increased disease activity and adverse clinical outcomes.
Opinions
Gout

The amount of attention paid to gout at the 2016 ACR Annual Meeting is commensurate with its effect on the population - benefiting those looking for more effective treatments for the disease.
Prevention

Eric L. Matteson, MD, MPH, speaks about the pressing need for improved evidence-based risk assessment algorithms for cardiovascular disease assessment in rheumatic diseases.
Practice Management

Wrongful disclosure of HIPAA-protected health information can lead to patient lawsuits.
Case Studies and Clinical Highlights
Slideshows
Sign Up for Free e-newsletters
Check out what's trending