Latest Features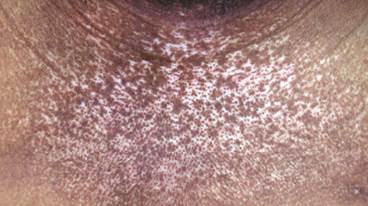 As part of Scleroderma Awareness Month, physicians specializing in the management of scleroderma discuss mitigating effects of scleroderma-related pain and improving quality of life for their patients.

The most effective therapy for paraneoplastic rheumatic disease is the timely detection and treatment of the underlying malignancy.

A lack of clinical evidence is one of many significant barriers when it comes to providing optimal care for elderly-onset rheumatoid arthritis.

Despite decades of research on the disproportionate impact of infection on those with rheumatic disease, patients in this population are less likely than those without rheumatic disease to undergo routine vaccination against preventable diseases.

Compared with the general population, patients with rheumatoid arthritis may have an increased risk for gastrointestinal perforation (GIP). Previously, it was established that such patients were most commonly affected by perforations of the upper GI tract, which have been linked with the use of nonsteroidal anti-inflammatory drugs. However, there have been a number of lower GIPs also reported in recent years.

Patients with rheumatoid arthritis, especially early in the course of disease, can benefit from inclusion of cognitive behavioral therapy in the management of chronic pain.
CME/CE Courses

CME 1.50 Credits
---

CME|CE 1.25 Credits

CME 1.00 Credits

CME|CE 1.00 Credits
More myCME courses »
Sign Up for Free e-newsletters
Check out what's trending