Latest Features and Opinion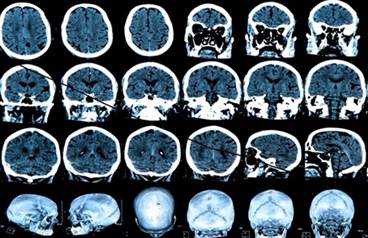 Case studies published recently have shed light on the clinical challenges, diverse presentation, and potential mechanisms related to co-occurring rheumatic diseases and neurodegenerative disorders.

Uveitis may occur in patients with ankylosing spondylitis, juvenile rheumatoid arthritis, Behcet's disease, and HLA B27-associated seronegative spondyloarthropathies. Prompt initiation of treatment may improve clinical outcomes, emphasizing the importance of collaboration between rheumatologists and ophthalmologists.

The biomedical laboratory company Theranos asserted that it had to operate in "stealth mode" to protect its lead in breakthrough technology. Thus, an absence of peer-reviewed information has been available for review about its technology.

Challenges of managing inflammatory arthritis in patients infected with HIV include difficulties in assessing disease activity and limited safety information for the use of immunosuppresive drugs in this patient population.
Traditional forms of media are proving incapable of meeting the requirements of modern developments in knowledge creation, sharing, and capture. A new digital platform may help clinicians bridge the gap in translation of knowledge from bench to bedside.

Platelet-rich plasma (PRP) therapy is being used by clinicians to treat patients with symptomatic or post-traumatic osteoarthritis. While basic science and preclinical data support some benefit of PRP for a variety of sports-related injuries, robust randomized trials are limited.
Case Studies and Clinical Highlights
CME/CE Courses

CME 1.50 Credits
---
Sign Up for Free e-newsletters
Check out what's trending