March 16, 2017
Quality of Life Improves Among Well-Informed Patients After Orthopedic Surgery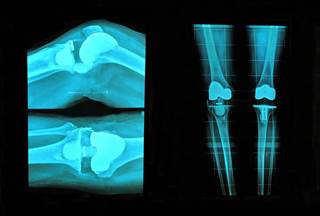 Researchers find that 36% of patients who made IPC decisions had significant boost of QoL.
HealthDay News — Patients meeting criteria for informed, patient-centered (IPC) decisions have significantly better quality of life after orthopedic surgery, according to a study presented at the annual meeting of the American Academy of Orthopaedic Surgeons in San Diego.
Karen Sepucha, PhD, from Massachusetts General Hospital in Boston, and colleagues conducted a prospective cohort study for patients with knee or hip osteoarthritis, lumbar herniated disc, or lumbar spinal stenosis. Patients were surveyed one week after an initial visit with a specialist; patients were sent a follow-up survey 6 months after the visit or 6 months after surgery.
The researchers found that 36.0% of the patients met the criteria for IPC decisions; across all topics, patients who made IPC decisions had significantly better overall and disease-specific quality of life. In unadjusted analysis, there were increases of 0.06 for the EuroQ-5D, 4.72 for Knee injury and Osteoarthritis Outcome Score symptoms, 2.93 for Harris Hip Score, and −7.59 for the Oswestry Disability Index.
IPC decision making correlated with being more likely to be extremely satisfied with pain (76.68% vs 41.86%; P=.0003), very or extremely satisfied with treatment (70.68% vs 34.66%; P=.0003), and having less regret (5.2% vs 15.0%; P=.0006).
"Evidence from this study suggests that well-informed patients who receive their preferred treatment have higher satisfaction and small improvements in health outcomes," the researchers wrote.
Reference
Sepucha K, Freiberg AA, Mangla M, et al. Shared decision making in orthopaedic care leads to better health outcomes: a prospective cohort study. Presented at the 2017 Annual Meeting of the American Academy of Orthopaedic Surgeons, March 14-18, 2017, in San Diego, California.

follow @RheumAdvisor