Featured Article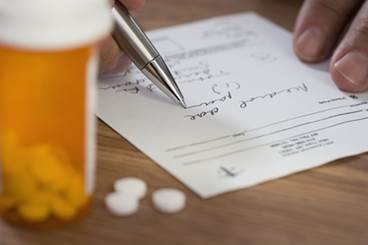 If physicians have a genuine interest in acting with beneficence and nonmaleficence, they should recognize that their prescribing habits have significant consequences for their patients.

Anthony Mariano, PhD, gives insight into dealing with patients' demands for opioids.

Increasing evidence supports the notion that an individual's specific response to pain or pain treatments may be affected by particular gene polymorphisms.

An interview with Penney Cowan, founder and chief executive officer of the American Chronic Pain Association, where she discusses the ACPA's publication aimed at helping healthcare practitioners improve care of patients with chronic pain.

The National Academies of Sciences, Engineering, and Medicine has released a report on cannabis and cannabinoids, outlining current knowledge and giving recommendations for future research.

The updated guidelines address guidance on dosing, including reduced starting and maintenance dosing, and safety precautions for diagnosing and treating complications.

Chronic pain management is dependent on the continuous assessment of pain to determine the effectiveness of the treatment.

Researchers have developed a new self-reported pain scale utilizing more detailed descriptions of patient activity patterns

Cannabis-related poison control calls and hospital discharges spike with wider availability.

Are we overestimating the efficacy of step III analgesics?
Sign Up for Free e-newsletters
Check out what's trending