Ankylosing Spondylitis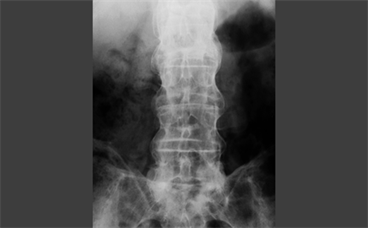 Serum leptin and high molecular weight adiponectin have an inverse relationship with radiographic spinal progression in patients with ankylosing spondylitis.
Determining which patients are unlikely to respond to therapy early on may help reduce unnecessary treatment and contain costs.
Patients saw a reduction in PSQI scores, but no change in polysomnography parameters.
Patients with panuveitis more often had biopsy-confirmed sarcoidosis than those with other anatomical locations of uveitis (20% vs 4%).
At seven-year follow-up, visual acuity was better with systemic therapy than with intravitreous fluocinolone acetonide implants.
In children with active juvenile idiopathic arthritis, the treatment combination controls eye inflammation.
Jonathan Krant, MD, FACP, confronts the issues surrounding biosimilar substitution for biologic treatments.
Researchers examined whether different TNF inhibitors were associated with different rates of anterior uveitis in patients with ankylosing spondylitis undergoing treatment with adalimumab, etanercept, or infliximab.
An observational cohort study of 4961 women with completed pregnancies and a recorded diagnosis of systemic inflammatory conditions.
Study evaluated breast milk samples from 17 lactating mothers diagnosed with rheumatoid arthritis, Crohn's disease, psoriatic arthritis, and axial spondyloarthritis/ankylosing spondylitis.
Mixed Connective Tissue Disease
Sign Up for Free e-newsletters
Check out what's trending