Latest Features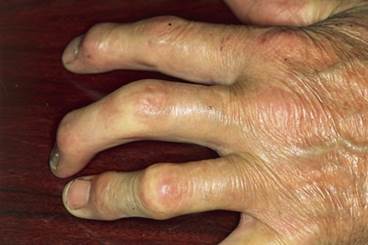 The American College of Rheumatology and the National Psoriasis Foundation have released 2018 joint recommendations for the treatment of psoriatic arthritis.

Tools for accurate measurement of serum uric acid level, particularly at low levels, is essential for early gout diagnosis, prompt treatment initiation, and monitoring of treatment effectiveness.

Many components of diet have been implicated as possible risk factors for RA, with varying degrees of evidence.

Recent research points to an association between the gut microbiome composition and various types of immune-mediated inflammatory arthritides.
Opinions
Rheumatoid Arthritis

Effective and affordable treatment options are essential to controlling costs within the rheumatoid arthritis treatment space and delivering value to patients.
Pain Management

If physicians have a genuine interest in acting with beneficence and nonmaleficence, they should recognize that their prescribing habits have significant consequences for their patients.
Practice Management

During the last decade, the number of medical students choosing internal or family medicine has dropped by approximately 80%.
Case Studies and Clinical Highlights
Slideshows
Sign Up for Free e-newsletters
Check out what's trending