September 14, 2018
Managing Gout in Patients Undergoing Bariatric Surgery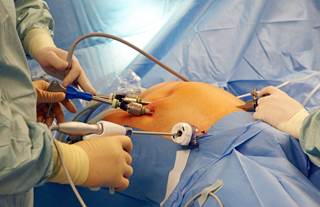 Although bariatric surgery is the most effective treatment strategy for severe obesity, there is a dearth of research regarding the effects of this procedure on patients with gout.
Gout and hyperuricemia affect an estimated 4% and 21% of the United States population, respectively.1 These rates have increased in recent decades, which experts suggest may be caused in part to the increasing prevalence of obesity, a common risk factor for gout. Various research findings indicate that mechanisms underlying the obesity-gout relationship extend beyond dietary factors known to increase the risk for flares. For example, there may be a genetic predisposition to gout in this population, possibly resulting from variants of transporters involved in the reabsorption and excretion of uric acid.2
"Genetic variants of some of these transporters in obese patients seem associated with a greater susceptibility to hyperuricemia and gout because of higher reabsorption regardless of the exogenous intake of high purine foods," wrote the authors of a narrative review recently published in Postgraduate Medicine.2 Other results have implicated the complex interactions between adipokines, cytokines, insulin resistance, and hyperuricemia, showing that "visceral adiposity, more than body mass index (BMI), represents a specific marker of risk of gout in metabolic patients, hypothesizing that adipose tissue dysfunction and related chronic low-grade systemic inflammation are associated not only with [insulin resistance] and diabetes but also with the onset of hyperuricemia."
Although bariatric surgery is the most effective treatment strategy for severe obesity and improvements in related comorbidities, there is a dearth of research regarding the effects of this procedure on patients with gout. The review authors explored the available evidence on the topic.2 They noted that in the Swedish Obese Subjects (SOS) study, participants showed significant reductions in hyperuricemia and other comorbidities. Compared with standard care, a significant reduction in serum uric acid level was observed at the 2- and 10-year follow-up.3
In a subsequent nonrandomized prospective trial involving participants from the SOS study, a significant reduction in gout incidence was reported following bariatric surgery vs standard care (adjusted hazard ratio, 0.60; 95% CI, 0.48-0.75, P <.001).4 "The reduction of [serum uric acid] that is observed with stable weight loss may represent the principal and direct mechanism explaining this positive effect," as stated in the recent review.2 "However, because the episodes of arthritis are not always associated with hyperuricemia, further mechanisms could be suggested, such as the concomitant reduction of [insulin resistance], hypertension, and renal disease, and also the reduction of the chronic inflammation reached after weight loss."
Although bariatric surgery is associated with reduced risk for gout flares in the long term, an increased short-term risk has been observed just after surgery. In one recent study, a greater number of gout attacks were noted in the month following surgery in patients with gout and obesity who underwent bariatric surgery, compared with those who underwent other types of abdominal surgery (17.5% vs 1.8%; P =.003).5 At the long-term follow-up, however, flare frequency had decreased to 8.0% in the bariatric surgery group (P =.005).
Urate-lowering therapy is often temporarily discontinued preoperatively for general surgery, however, the review authors caution against this approach in people with gout undergoing bariatric surgery. Instead, therapy "should be continued in the preoperative period or, if the therapy has been discontinued, it should be restarted with caution at least 1 month after surgery."2
Additional strategies that may reduce the risk for postoperative attacks include early mobilization after surgery, adequate hydration, a modified diet with controlled protein consumption (based on consultation with a nutritional specialist), and if possible, the use of calcium channel blockers and losartan instead of other hypertensive agents in patients with hypertension. In a 2012 case-control study, these 2 drugs were associated with a lower gout risk, whereas an increased risk was found with diuretics, β-blockers, angiotensin-converting enzyme inhibitors, and non-losartan angiotensin II receptor blockers.6
To further discuss considerations of bariatric surgery among patients with gout, Rheumatology Advisor checked in with John Magaña Morton, MD, MPH, chief of bariatric and minimally invasive surgery at Stanford University Medical Center, and Rajat Bhatt, MD, FACP, a Washington-based rheumatologist.
Rheumatology Advisor: What is known thus far about the effects of bariatric surgery on gout?
Dr Morton: Bariatric surgery reduces the incidence of gout, primarily through weight reduction and decreased inflammatory response.
Dr Bhatt: Clinically relevant reductions in serum uric acid can occur following bariatric surgery in people with diabetes and a World Health Organization obesity class ≥2. However, immediately following surgery, it can precipitate gout attacks in the postoperative period, as the surgery precipitates the acute stress response. I don't advise patients to undergo bariatric surgery specifically for gout indication unless there are other compelling reasons. Also, after surgery, there is a need to watch for nutritional deficiencies that can mimic arthritis.
Rheumatology Advisor: What are the treatment implications for appropriate surgery candidates?
Dr Morton: Any patient with a BMI >40, or a BMI >35 with comorbidity, should be evaluated for bariatric surgery, which can also reduce other comorbidities like diabetes, hypertension, and heart failure.
Dr Bhatt: Bariatric surgery can help with obesity and gout flare reduction, but it can lead to other problems with medication absorption.
Rheumatology Advisor: What are some key short-term and long-term treatment considerations for these patients following surgery?
Dr Morton: Uric acid should be followed, and with normal uric acid and no symptoms, therapies may be ceased. One consideration is that in the immediate postoperative period (1 to 7 days following surgery), there may be a gout flare due to the inflammatory response after surgery. This necessitates the need for gout control prior to surgery.
Dr Bhatt: In the short term postoperatively, gout flare prophylaxis will be a challenge since steroids and [nonsteroidal anti-inflammatory drugs] should generally be avoided postsurgery, and colchicine has significant gastrointestinal side effects. Patients should be informed that they may experience increased flares in the period shortly after surgery.
Long-term goals are sustained weight loss and flare reduction with lowered uric acid. Clinicians should monitor patients for malabsorption and vitamin D deficiency resulting from the surgery itself.
Rheumatology Advisor: What should be the focus of future studies on this topic?
Dr Morton: The impact of bariatric surgery on uric acid production and the inflammatory cascade warrant further investigation.
Dr Bhatt: Researchers should attempt to define the subpopulation that would benefit most from bariatric surgery for gout indication.
Interview has been lightly edited for style and clarity.

follow @RheumAdvisor
References