Ankylosing Spondylitis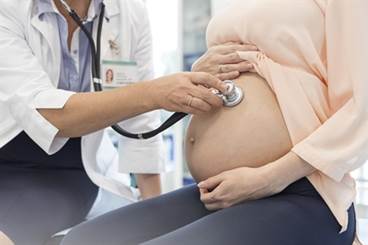 Researchers sought to provide information on pregnancy outcomes, including major congenital malformations and other maternal and fetal adverse outcomes, in women treated with certolizumab pegol.
Nonmandatory transitioning from originator etanercept to biosimilar etanercept SB4 using a specifically designed communication strategy showed a slightly lower persistence rate and smaller decreases in disease activity.
TNFi therapy yielded favorable results in patients with AS or PsA, with progressively better responses between 4 months and 3 years.
The FDA has approved a label update to include pharmacokinetic data showing low transfer of certolizumab pegol through placenta and minimal transfer to breast milk from mother to infant.
Investigators evaluated sex differences in the effectiveness of tumor necrosis factor inhibitors in patients with ankylosing spondylitis.
Decreases in spinal and sacroiliac joint inflammation on MRI were maintained through 204 weeks with certolizumab pegol treatment.
The risk for aortic regurgitation and cardiac rhythm abnormalities was evaluated in a nationwide cohort of patients with spondyloarthritis.
Spinal fracture-free survival among patients with AS was not significantly affected by the use of bDMARD therapy.
Investigators examined the long-term safety and efficacy of a subcutaneous maintenance dose of secukinumab 150 and 300 mg.
Male gender and the Charlson Comorbidity Index score contributed significantly to fracture risk in this population.
Sign Up for Free e-newsletters
Check out what's trending