Ankylosing Spondylitis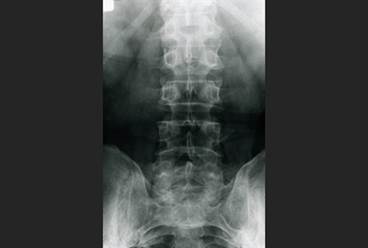 It is unclear whether ankylosing spondylitis and axial psoriatic arthritis are part of a spectrum of the same disease, or whether they are separate diseases with overlapping features.
Dose-related use of NSAIDs together with TNFi in patients with ankylosing spondylitis has a synergistic effect in slowing radiographic progression.
Researchers used data from social media to identify concerns and perceptions regarding biologic therapies.
Researchers assessed achievement of minimally important changes in SPARCC scores in biologic-naive patients with ankylosing spondylitis treated with tofacitinib or placebo.
A number of factors that include age, the presence of enthesitis, and depressive symptoms may be associated with neuropathic pain in ankylosing spondylitis.
Researchers sought to provide information on pregnancy outcomes, including major congenital malformations and other maternal and fetal adverse outcomes, in women treated with certolizumab pegol.
Nonmandatory transitioning from originator etanercept to biosimilar etanercept SB4 using a specifically designed communication strategy showed a slightly lower persistence rate and smaller decreases in disease activity.
TNFi therapy yielded favorable results in patients with AS or PsA, with progressively better responses between 4 months and 3 years.
The FDA has approved a label update to include pharmacokinetic data showing low transfer of certolizumab pegol through placenta and minimal transfer to breast milk from mother to infant.
Investigators evaluated sex differences in the effectiveness of tumor necrosis factor inhibitors in patients with ankylosing spondylitis.
Sign Up for Free e-newsletters
Check out what's trending