Ankylosing Spondylitis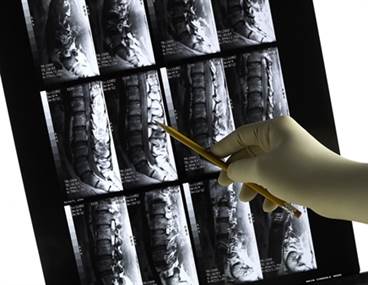 To compare the characteristics of patients who discontinued TNFis with those who did not, researchers used the Corrona PsA/SpA Registry to identify patients with AS who were on a TNFi and had ≥2 follow-up visits.
Clinical improvements during treatment with TNF-α inhibitors was comparable between men and women with ankylosing spondylitis.
No clear evidence links the risk for hospitalized infection and the use of DMARDs or anti-TNF agents in patients with ankylosing spondylitis.
The risk for primary total knee arthroplasty is elevated in young and middle-aged adults with ankylosing spondylitis.
Researchers explored the co-occurrence of ankylosing spondylitis and diffuse idiopathic skeletal hyperostosis.
Effective suppression of inflammation with tumor necrosis factor inhibitor therapy decreases radiographic progression in early ankylosing spondylitis.
Researchers observed increased rates of both knee and hip arthroplasties in older patients with ankylosing spondylitis.
Reduced cardiorespiratory fitness may be associated with increased risk for CVD in ankylosing spondylitis.
Treatment with risankizumab was not effective in reducing the signs and symptoms of ankylosing spondylitis at 12 weeks.
Data strengthen the indication for performing a thorough CVD risk assessment in patients with inflammatory disorders.